Smart-ID Surges into Lithuania's Top 10 Most Used Apps
04.08.2023
Smart-ID has been named one of the TOP 10 most used apps in Lithuania. The results, recently unveiled by market research firm Kantar in their latest study, KANTARMetrix, showcase Smart-ID's exceptional popularity and user engagement within the Baltic nation. It also solidifies its position as a frontrunner in the realm of digital identity solutions within the Baltic region.
The international identity solution & qualified electronic signature is positioned alongside industry giants like Facebook, Messenger, Maps, Bolt, Gmail, YouTube, and Snapchat. Notably, Smart-ID has outperformed local contenders such as Lidl Plus and Maxima, popular supermarket apps.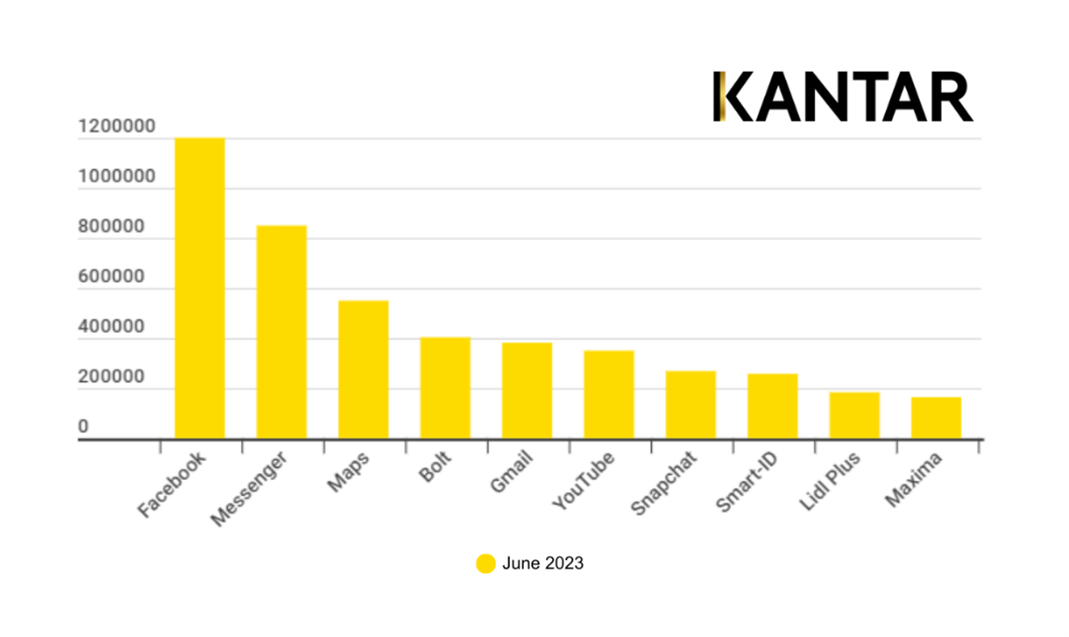 Viktoras Kamarevcevas, Country Manager of SK ID Solutions in Lithuania, emphasized the gravity of this achievement, stating, "This accomplishment underscores the exceptional value and convenience that Smart-ID brings to its users. As the digital landscape continues to evolve, Smart-ID's position as a trailblazer remains resolute, promising enhanced convenience, security, and efficiency for its ever-expanding user base."
With an impressive user base exceeding 1.5 million in Lithuania alone, Smart-ID facilitates over 32 million transactions each month, further showcasing its integral role in the digital lives of Lithuanian users.
KANTARMetrix study includes data from more than 4,000 sites. According to Kantar, it has set a new standard by shunning third-party cookies, opting for a more accurate measurement of user engagement and device overlap. This approach provides a precise and comprehensive analysis of user behavior, enabling a more granular understanding of online activity. Data is visible not only about the audience of Internet portals, seen advertising, but also about the habits of using mobile apps.
More about the study.