SK ID Solutions was awarded the internationally recognised AAA credit rating
01.09.2021
For its very good financial performance and exemplary payment discipline, SK ID Solutions achieved exclusive certificate Strongest in Estonia 2021. SK was awarded with an internationally recognised business rating of AAA or "Excellent".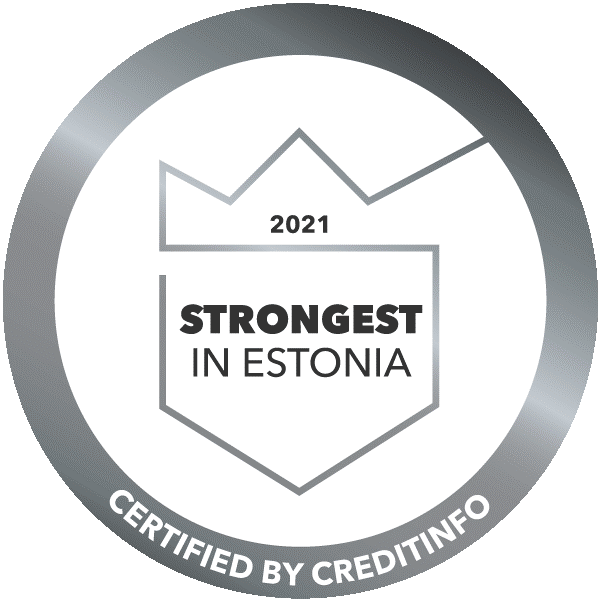 Estonia's biggest credit information and risk management company Creditinfo Eesti has been issuing the Strongest in Estonia certificate for the last 16 years to acknowledge those Estonian companies whose economic status has been evaluated to be "Excellent" (AAA), "Very Good" (AA) or "Good" (A) per Creditinfo's ratings. A high credit rating indicates that the company's economic situation is exemplary, that their financial results are good, and that they have demonstrated proper payment discipline.
According to the data gathered and analysed by Creditinfo Eesti, SK ID Solutions is a highly trustworthy company whose likelihood of becoming insolvent is low. Based on this data, SK ID Solutions was awarded the highest A-group credit rating of AAA, which is also recognised internationally.
A credit rating is an indicator used to evaluate companies from an economic perspective. To achieve a high credit rating, the company must be exemplary in terms of its economic situation, payment discipline, and financial results.
Creditinfo's model, which was developed more than 20 years ago, can predict the company's situation for the next 12 months with a 99% accuracy. The model was developed according to international standards and has been adapted for the Estonian market.