Validity confirmation of certificates issued by foreign certifiers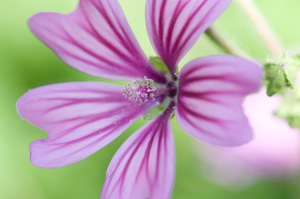 As of September 1, 2021, we will stop offering Proxy OCSP service. Find more information here.
If you would like to grant access of your e-service to, for instance, citizens of Lithuania, you can ask ID-card (or another electronically used identity document) certificate information from SK. The service issues certificate validity information of various states, incl. Finland, Lithuania and Latvia.
Business advantages
To obtain foreign ID-card certificate information you do not need to sign separate contract or configure connections with the service providers of the respective states. The entire process functions via SK where you can obtain certificate validity information about the validity of domestic and foreign certificates.
All e-service portals that want to provide citizens of foreign states with services can subscribe to the foreign certificate validity confirmation service.
Prices
Access to the service is permitted to users of the standard validity confirmation service. The monthly fee depends on the existing package of the validity confirmation service.
Supported Certification Authorities
Country
Certification Authority
Source of validity information
Status of validity information
Lithuania

CN=ADIC CA-A, O=Asmens dokumentu israsymo centras prie LR VRM, OID.2.5.4.97=188778315, C=LT

CN=ADIC CA-B, O=Asmens dokumentu israsymo centras prie LR VRM, OID.2.5.4.97=188778315, C=LT

CN=Nacionalinis sertifikavimo centras (IssuingCA-A), OU=Nacionalinis sertifikavimo centras (NSC), O=Gyventoju registro tarnyba prie LR VRM - i.k. 188756767, C=LT

CN=Nacionalinis sertifikavimo centras (IssuingCA-B), OU=Nacionalinis sertifikavimo centras (NSC), O=Gyventoju registro tarnyba prie LR VRM - i.k. 188756767, C=LT

CN=VI Registru Centras RCSC (IssuingCA-A), OU=Registru Centro Sertifikavimo Centras, O=VI Registru Centras - I.k. 124110246, C=LT

CN=RCSC IssuingCA, O=VI Registru centras - i.k. 124110246, OU=RCSC, C=LT

CN=SSC GDL Class 2-4 QCA, OU=CA Services, O=Skaitmeninio sertifikavimo centras, C=LT

OCSP

Real-time certificate status

Latvia

CN=LV eID ICA 2021, OID.2.5.4.97=NTRLV-40003011203, O=VAS Latvijas Valsts radio un televīzijas centrs, C=LV

CN=eParaksts ICA 2021, OID.2.5.4.97=NTRLV-40003011203, O=VAS Latvijas Valsts radio un televīzijas centrs, C=LV

CN=E-ME SI (CA1), OU=Sertifikacijas pakalpojumu dala, C=LV

CN=eParaksts CA, O=VAS Latvijas valsts radio un televīzijas centrs, C=LV

CN=eParaksts ICA 2017, OID.2.5.4.97=NTRLV-40003011203, O=VAS Latvijas Valsts radio un televīzijas centrs, C=LV

CN=LV eID ICA 2021, OID.2.5.4.97 = NTRLV-40003011203,O = VAS Latvijas Valsts radio un televīzijas centrs, C=LV

CN=eParaksts ICA 2021, OID.2.5.4.97 = NTRLV-40003011203, O = VAS Latvijas Valsts radio un televīzijas centrs, C=LV

OCSP

Real-time certificate status

Finland

CN=VRK CA for Organisational Certificates - G3, OU=Organisaatiovarmenteet, O=Vaestorekisterikeskus CA, C=FI

CN=VRK CA for Qualified Certificates - G2, OU=Organisaatiovarmenteet, O=Vaestorekisterikeskus CA, C=FI

CN=VRK Gov. CA for Citizen Certificates - G3, OU=Valtion kansalaisvarmenteet, O=Vaestorekisterikeskus CA, C=FI

CN=VRK Gov. CA for Citizen Qualified Certificates - G2, OU=Valtion kansalaisvarmenteet, O=Vaestorekisterikeskus CA, C=FI

CN=VRK Gov. CA for Citizen Qualified Certificates, OU=Valtion kansalaisvarmenteet, O=Vaestorekisterikeskus CA, ST=Finland, C=FI

CN=VRK CA for Healthcare Professionals Qualified Certificates, OU=Terveydenhuollon ammattivarmenteet, O=Vaestorekisterikeskus CA, ST=Finland, C=FI

Certificate Revocation List (CRL)

Data of revoked certificates is shared in every 2 hours