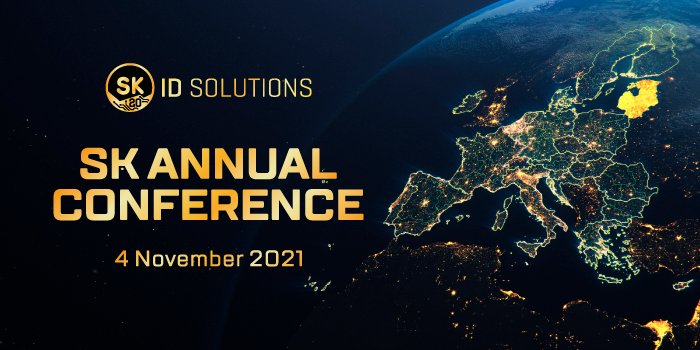 Thank you for participating in the SK Annual Conference 2021!
The 12th SK Annual Conference took place on 4th of November in a hybrid format. We took a look at the passing year in eID and trust services' landscape and peeked into the future of identity solutions.
The keynote speaker of this year's conference was Dr. Urte Neniskyte from Lithuania. As a neuroscientist whose scientific interest and main area of work relates to the interaction of neurons and immune cells in the brain, she spoke about human brain and computer interaction, and also identity.
Our second keynote speaker was Mrs. Zita Zariņa, member of the Council of Latvijas Banka, from Latvia. She spoke about the digital euro project and the future of electronic banking.
Please find the presentations and videos from the agenda below.
The photos of the Annual Conference are here. Photographer: Tiit Mõtus.
9:00
Registration and morning coffee
9:45

Opening Words and Annual Overview of SK ID Solutions

Presentation and Video

11:30
Coffee break
12:00

Future of Electronic Banking

Zita Zariņa, Latvijas Banka

Presentation and Video

13:00
Lunch
14:00

Human Brain and Computer Interaction

dr. Urte Neniskyte, Vilnius University

15:30
Coffee break
15:45

State of art: Phishing and countermeasures

Andrew Roberts, TalTech

Presentation and Video

16:30

Summary of the Day

Stuart Goldsmith

17:00
Reception
18:00
Stand-up show