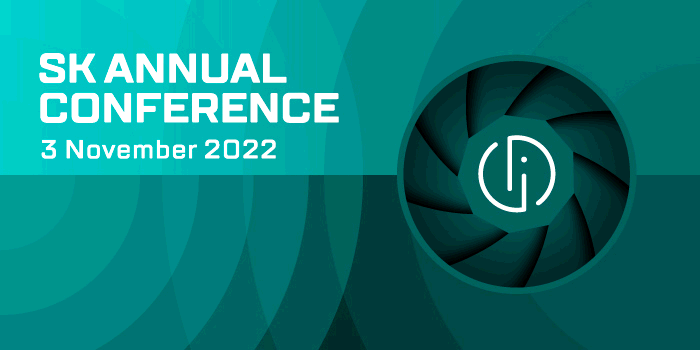 Save the date for SK Annual Conference 2022
The traditional SK Annual Conference will take place on 3rd of November at the Apollo Cinema in Ülemiste Centre in Tallinn, Estonia.
During the conference, our recognized speakers will give a comprehensive overview of the last year in the eID world and peek into the future of digital identification.
Conference agenda, speakers and registration will be available before the conference. Remember to check back here to find always up to date information!
Here are links to save SK ID Solutions' Annual Conference 2022 to your calendar.
Looking forward seeing you on November 3 in Tallinn!
Your SK ID Solutions team